In-Stock
Sometimes I have the opportunity to make items to offer here.
Items listed below are ready to ship (no waiting in the custom order book!). Make sure to check back often so that you don't miss out!
---
7 foot Black/Saddle tan Aussie Bullwhip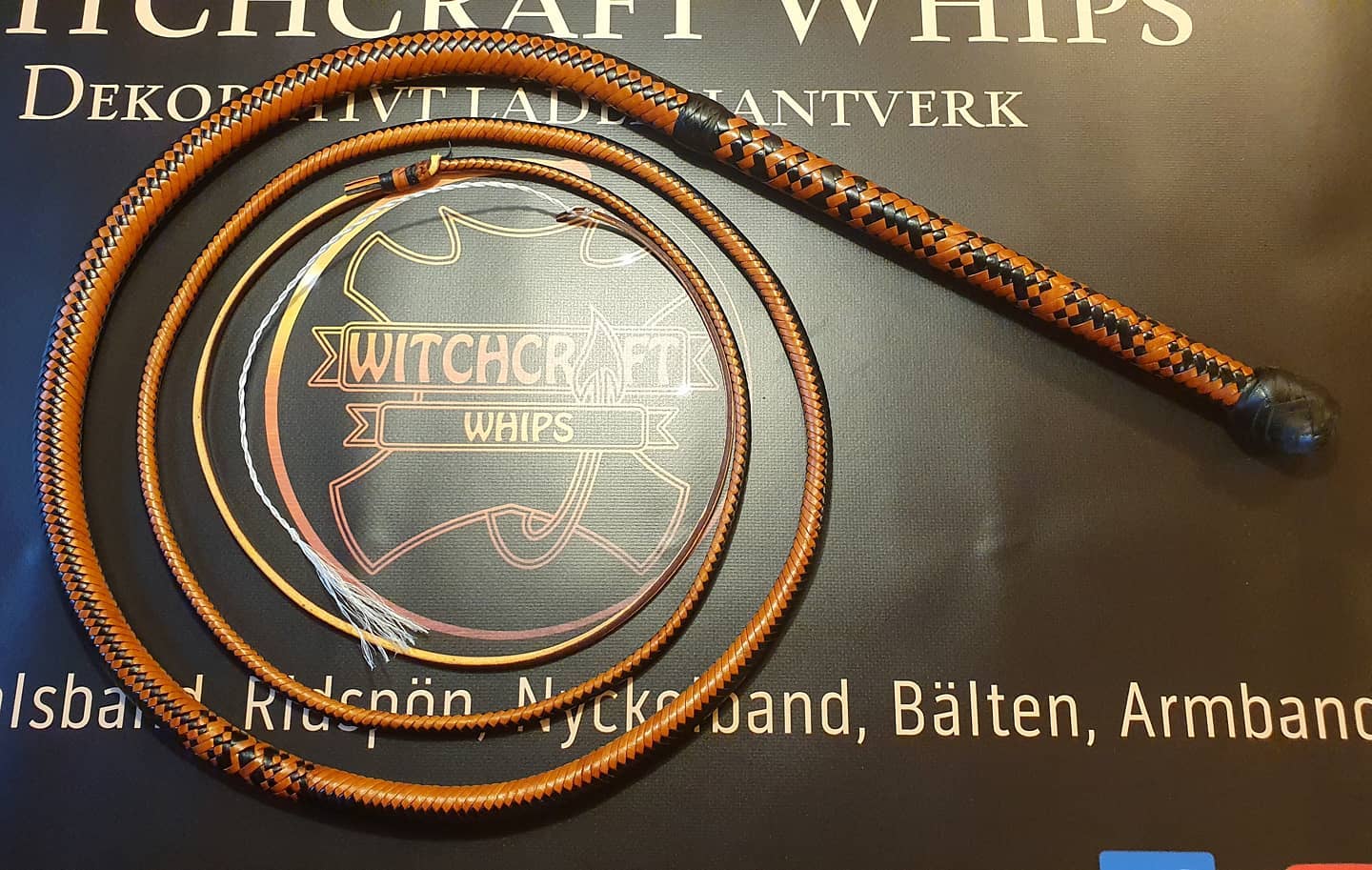 Lovely smooth flowing Aussie Bullwhip. Patternwork on handle-/thong, comfortable heelknot and cracks like a dream. Brand new, ready to be broken in and get to know you.
5900sek (~$670) and free shipping world wide. (VAT will be added for EU customers).
Sold
---
6 foot Indiana Jones Style Bullwhip
8″ Nail Spike handle, 12 plait Natural Kangaroo, 6 plait point, 2 bellies cut to a yoke, 6 plait wristloop and lead weighted heel.
This whip is a mix of my own techniques and methods and the traditional Indy-design. Lovely pale natural color that'll get a wonderful patina with time and use. Ready to ship and ready for adventure!
5000sek (~560usd) in total (free shipping world wide). (VAT will be added for EU customers).
Sold
---