In-Stock
Sometimes I have the opportunity to make items to offer here.
Items listed below are ready to ship. Make sure to check back often so that you don't miss out!
---
Hatband Bullwhips Available for immediate shipping.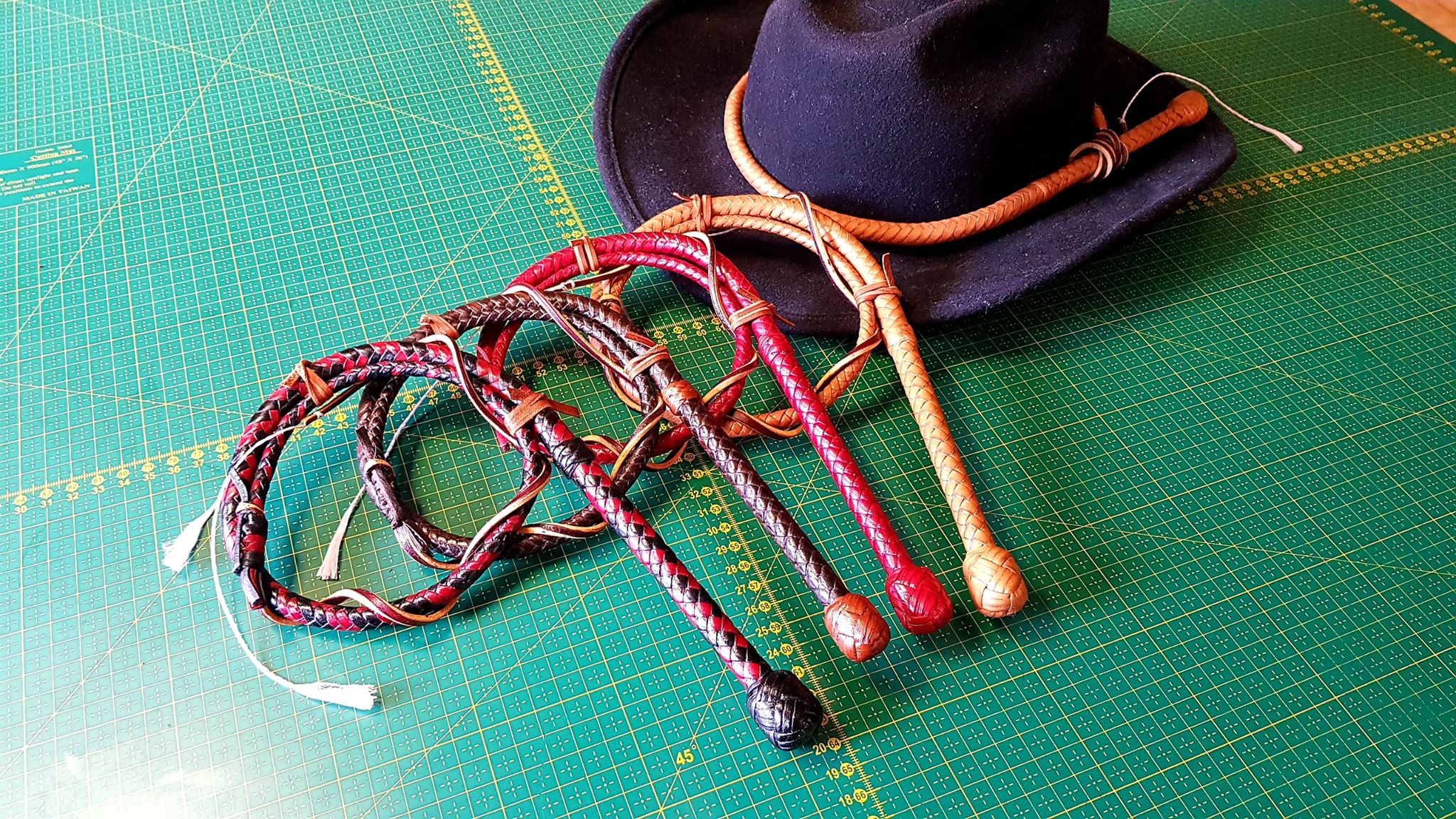 Wear it on your hat, in your backpack or as a necklace to always have a whip available for spontaneous Whip Cracking fun!
Left to Right: Black/Red (Available), Brandy/Whiskey (SOLD), Red (Available), Natural (Available)
1100sek each (~115usd) in total shipped.
(VAT will be added for orders inside the EU)
Contact us to purchase or with any questions.
---