Meet the maker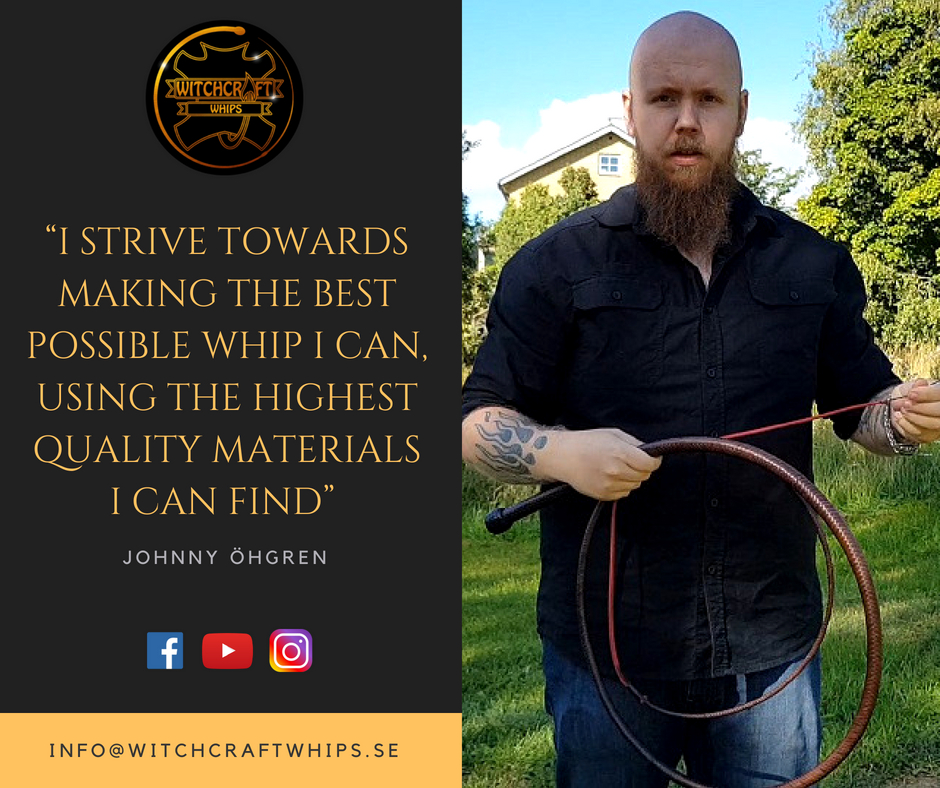 The Beginning:
Many years ago I started making small leather items such as bracelets, key fobs and belts. I quickly fell in love with leather and its properties. One day I got an idea: "Wouldn't it be cool to make a bullwhip to put on the wall?".
After a lot of research, trial and error I managed to finish my first few whips. I was immediately intrigued by the unexpectedly high sophistication needed to build such a (by the looks of it) simple item.
So I set off on a quest to learn more about whips and how to make them. A quest that is still ongoing to this day. I read books, studied, picked the brains of world renowned whipmakers and practiced.
Present day:
I now have over 10 years of experience making whips, and has done so professionally full-time since early 2018. In January of 2023 I was awarded 1st Place Leather Whipmaking Champion at the annual Los Angeles Whip Convention.
I am also the author of the book How To Make Quality Kangaroo Leather Whips which serves as a solid ground for anyone looking to get into the craft.
Apart from making whips I teach braiding-/whipmaking & whip cracking classes for both professional leather crafters looking to expand their skills and beginners wanting to take their first few steps in the art.
Using my hands to create functional works of art and to have that art bring joy to others is what it's all about.
– Johnny Öhgren
Whipmaker & Owner of Witchcraft Whips