Meet the maker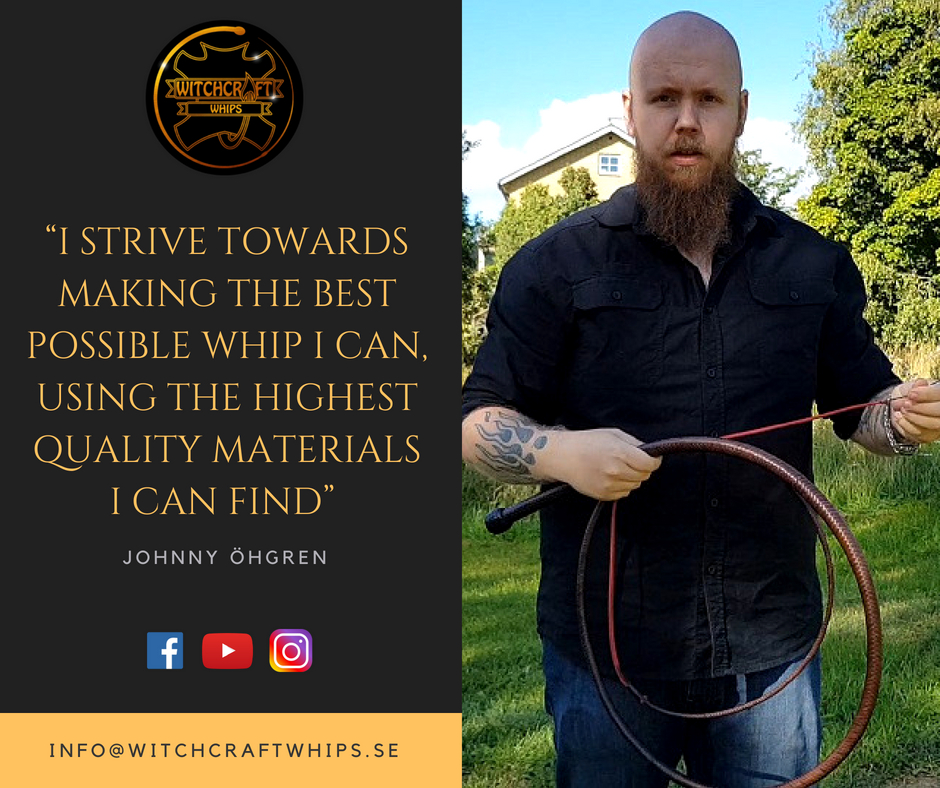 Back in the summer of 2014 I started making small leather items such as bracelets, key fobs and belts. One day I got an idea: "Wouldn't it be cool to make a bullwhip to put on the wall?".
It sure would.
Many hours went by and many foul words where uttered, but I finished my first whip after working well into the night. Lets just say that it was not pretty. But it did not have to be, because I was hooked! Obsessed with the simple beauty of the whips and their function.
So I set off on a quest to learn more about whips and how to make them. Bought a bunch of books and studied, picked the brains of world renowned whipmakers and even ventured somewhat into science. Intimidated and intrigued by the complexity and sophistication required to build such a (by the looks of it) simple item.
I kept making whips. Improving bit by bit driven by the knowledge that the next one would be better than the previous.
Let it be known that making a high quality whip is not easy. It costs thousands of hours of frustration, pain and greif.
But seeing the finished product take shape makes it all worth while and nothing makes me happier.
Using my hands to create functional works of art and to have that art bring so much joy to others is what it's all about.
– Johnny Öhgren
Whipmaker & Owner of Witchcraft Whips