How To Make Quality Kangaroo Leather Whips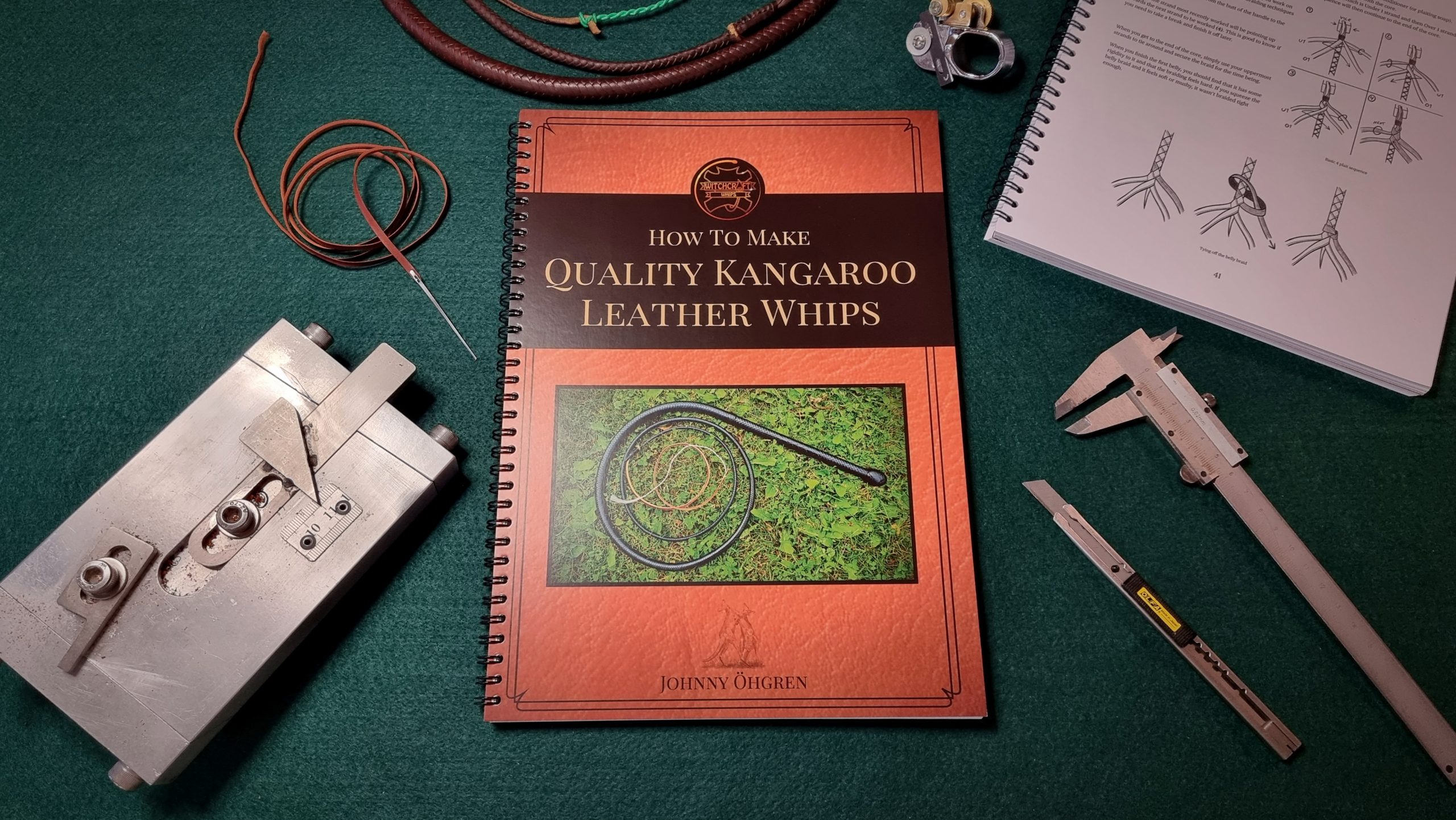 How To Make Quality Kangaroo Leather Whips was written to preserve some of the methods of the leather whip maker and share with the reader both basic and advanced techniques used to build high-end whips.
If you are a beginner looking to learn the basics or a nylon whip maker wishing to transition into leather, this book contains information that will get you far. It covers each step of the build process, the reasoning behind them, and provides handy tips and pointers along the way. You will gain both practical and theoretical knowledge about the art of whip making.
Read and learn about:
History
Introduction to Whip Making
Whip Making Styles
Evolving as a Whip Maker
Tools & Materials
Balance in Whips
Handle Properties
Thong & Fall (Taper Influence on Performance)
Kangaroo Leather
Cutting & Preparing Leather for Braiding
Braiding Technique
Plaiting Angles & Strand Drops
Bullwhips

The Core
The 1st Belly
The Bolster
The 2nd Belly
The Overlay
Classic Bullwhip
Snakewhips

Snakewhip Design
Lead Weighting
Fillers
Belly & Overlay

Knots

Knot Shapes
Knot Foundations
Tying Turks Head Knots
Designing & Tying Custom TH Knots

Final Treatment
Making a Fall
Crackers
Plaiting Patterns
Wrist Loops
Maintenance
Problems & Solutions
Repairs
Glossary
and more!
---
Price: 750sek (~72usd)
Shipping (worldwide) is included.
6% VAT will be added for customers within the European Union.
After ordering you will receive a PayPal invoice along with an order confirmation within a couple of days. You can pay the invoice using your PayPal account or Visa/MasterCard.
---