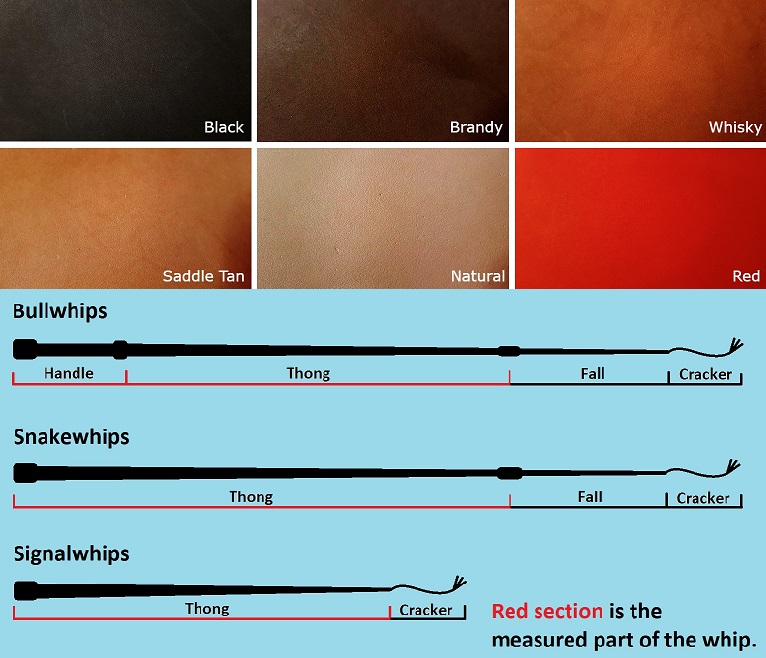 Price Guide
Listed below you'll find a price guide for different style whips and lengths. The stated prices are for 16 plait whips in one or two colors. Posting every whip style-/length-/variation possible with prices on this page would be quite impractical, so if you're looking for a different plait count, length, matched pairs or anything else not specified below, you're more than welcome to Contact me and I'll be glad to answer your questions and provide a price quote.
The prices are in Swedish Krona. Please feel free to use the Currency converter at the bottom of the page to determine the price in your appropriate currency.
VAT will be added for EU customers.
Bullwhips-/Snakewhips-/Signalwhips: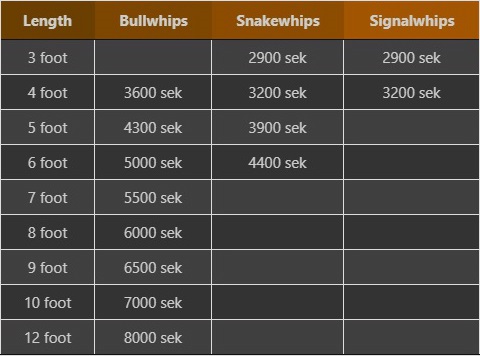 Other products: