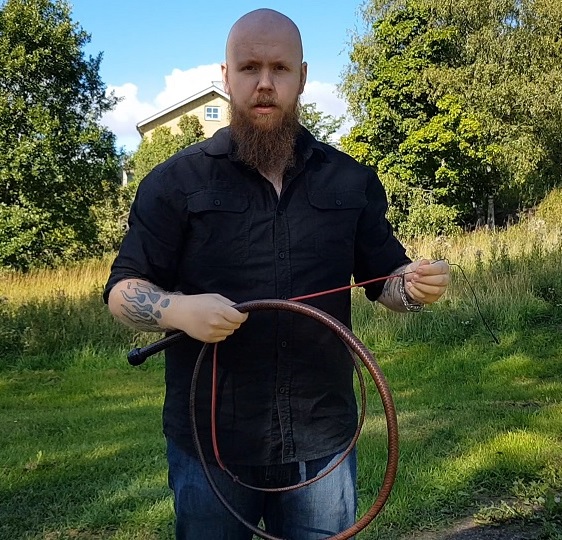 Quality Kangaroo Leather Whips by Johnny Öhgren
At Witchcraft Whips, we offer fine, bespoke, handmade whips built from the best quality leather and materials available. Their beauty is derived through their looks and function.
A well-made whip should crack effortlessly without having to muscle it, and our whips are designed and fine-tuned to do just that. As a result, we are very proud to say that our whips are some of the most admirable handling and easiest cracking whips in the world. Or, as one particular customer put it: "I absolutely love the bullwhip you sold me. It is impossible NOT to have that whip crack."
We're very proud that our whips are owned and used by both happy enthusiasts along with Guinness World Record holders, performers, and artists all around the globe.
Whether you're a beginner or expert whip handler, you want a whip you can depend on. Our whips are painstakingly and methodically made by hand for each customer. These are not the low-quality, mass-produced whips from Pakistan like the ones you see on eBay and various online shops.
We make some of the finest whips available, and we don't cut corners.
Johnny started making whips back in 2014 and has done so professionally full-time since early 2018. To him, nothing is more important than the quality of his work. Therefore, he goes to great lengths to ensure that your whip will look and perform its very best. Whips are, after all, functional pieces of art. He is also the author of the book How To Make Quality Kangaroo Leather Whips and teaches braiding-/whip-making classes for both professional leather crafters and beginners.
Visit our Whip Gallery to see more of our Handmade Kangaroo Whips.
---
---
I own and use Johnny's whips and can say with certainty that his work is top-notch in both form and function. They are beautiful to look at and hold up to my particular, precise, and technical whip-cracking needs.I would recommend his whips to anyone, novice to expert."
-Todd Rex (Professional Whip Trainer for Film/TV & Award-Winning Competitive Whip Artist)
---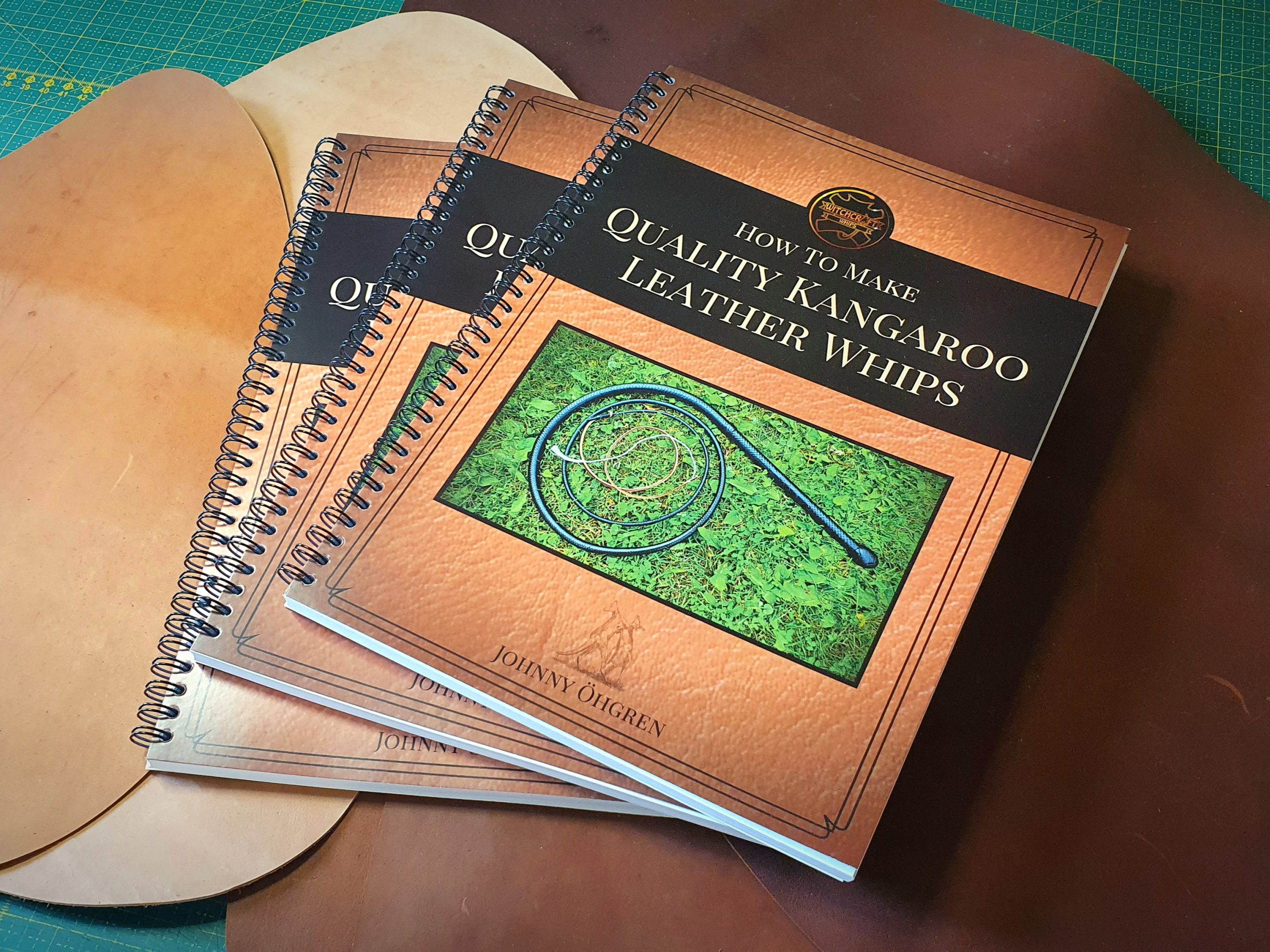 How To Make Quality Kangaroo Leather Whips
If you are interested in learning whip making you have to check out our book How To Make Quality Kangaroo Leather Whips.
The book will guide your from hide to finished whip with both practical and theoretical knowledge along the way.
Learn how to design whips of various lengths, properly cut and prepare your strands, braid patterns, tie Turks Head Knots and much more.